366 - OSOBISTY WYBÓR Z CZASU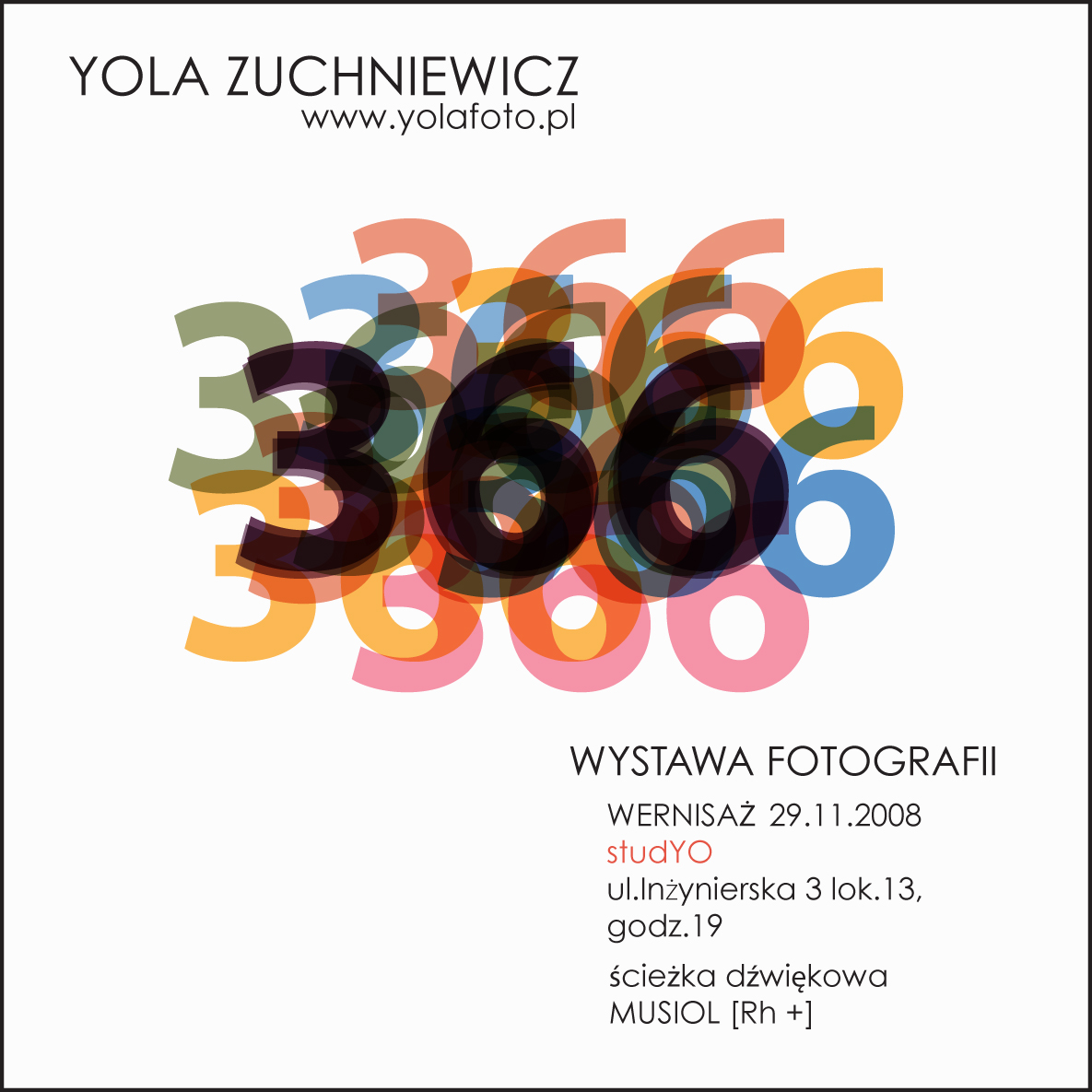 366 fotografii, 366 obrazów utrwalonych w przeciągiu 366 dni.
Jeden dzień, to jeden wybór.
To nie jest rozwaźanie nad upływającym czasem, przemijaniem.
Jest to wybór z nadmiaru doznań, o które się ocieramy, wybór z chaosu, z wizualnego przesytu.
To zapis bardzo indywidualny, skoncentrowany na przestrzeni prywatnej, detalu życia, emocjach i wizualnych zachwytach niż na dokumentacji wydarzeń społecznych, podróżach czy zachodzących zmianach.
Smakowanie codzienności, z którą jesteśmy złączeni i nie zawsze ją dostrzegamy.
Zobaczyć, nie tylko oglądać - to myśl przewodnia.
Projekt był ralizowany od 29 października 2007 do 28 października 2008.
Do wystawy dołączona jest ścieżka dźwiękowa. Autorem jest Musiol [ Rh+].
Wystawa była częścią projektu ZOBACZ DOTKNIJ ZOSTAW Formacji Żeńskiej, na Festiwalu Sztuki Niezaleźnej "Re- wizje 08" w Warszawie w StudYO .